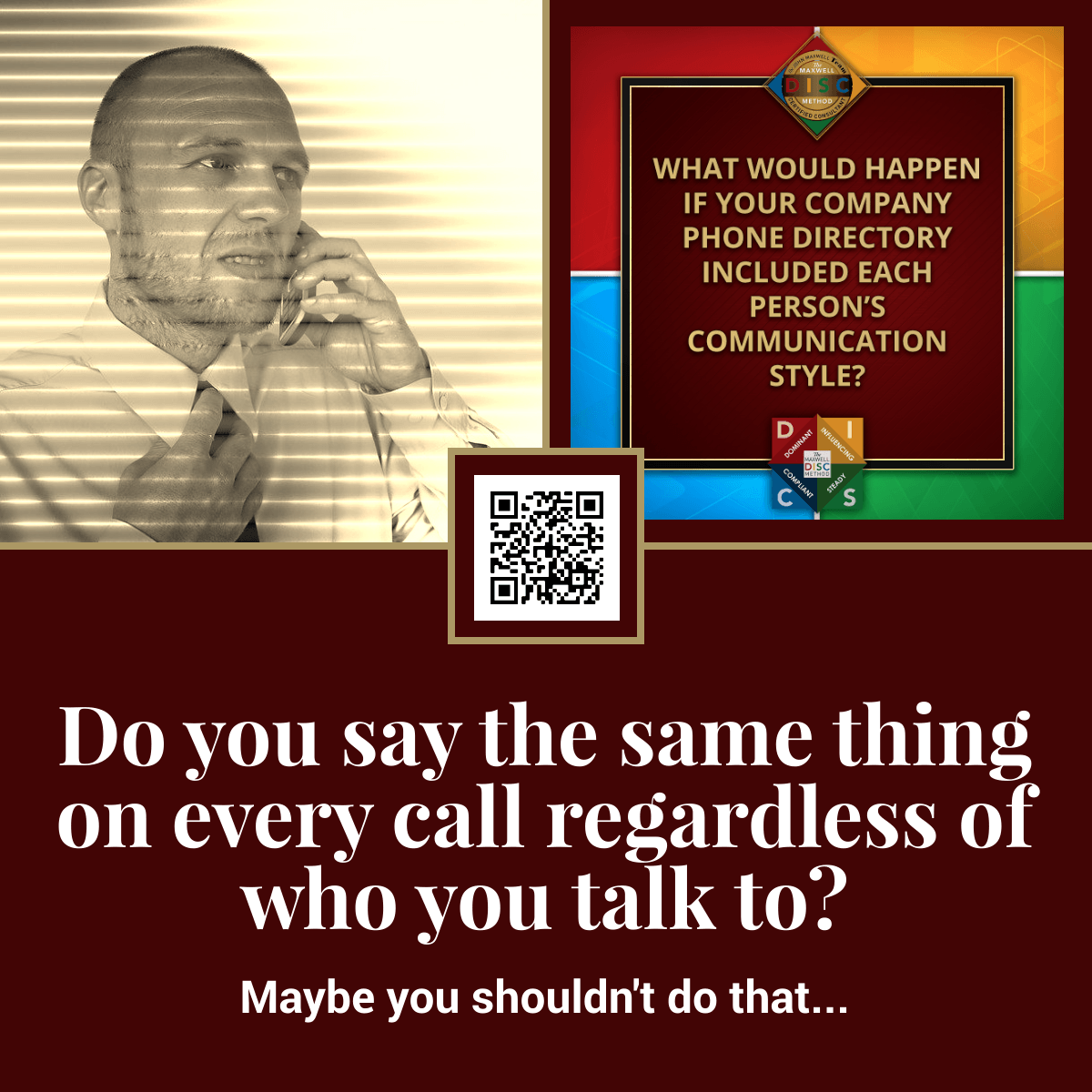 You are in sales. Your mission is to assist clients and customers in finding what is best for them, and then help them move forward on a product or service. Does every product or service you offer fit every customer you talk to? Of course not!
If that is true, then why would you talk to every client or customer using the same approach? When working with sales teams, it is very common to find sales scripts, or expectations on what information is covered in conversation #1, #2, #3, and so on. Scripts can help the beginner, for sure… but how long do you want to be "the beginner"?
What if you approached it differently? What if you DIDN'T talk to every customer the same? What if you talked to them EXACTLY how THEY wanted to be talked to? Would you be able to close just ONE more lead? Two more? What if your closing numbers doubled because you knew how to ethically identify key aspects of how every person communicates?
Join us Friday, July 10 as Allen Roberds, a DISC Personality and Business Consultant, opens your eyes to what's possible when you apply ethical persuasion to the field of sales. After all, what's an extra close per month, per week, or per day worth to you? We'll see you on July 10!